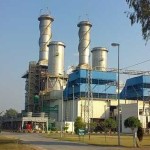 Board of Directors of Kot Addu Power Company (KAPCO) is scheduled to meet on the 27th of July to approve full year accounts for financial year 2014-15 (FY15). Payout for the year is expected to be Rs9.25/share as the Company is expected to declare final dividend of Rs5.25/share.
According to a report by AKD Securities, KAPCO is expected to post NPAT of Rs9.4 billion (EPS: Rs10.66); up 21%YoY for FY15. Key drivers behind NPAT forecasted growth are stated to be: 1) load factor of 58% in FY15 (vs. 55% for FY14), signifying trimmed downtime while exceeding minimum requirement for CPP payment, 2) improvement in liquidity due to lower input costs (HSD and HSFO down 20%YoY and 33%YoY respectively) and falling cost of borrowing, 3) movements in indexation factors apart from US$/Pak rupee and KIBOR and 4) absence of major non-pass through overhaul costs.
The GoP's offloading of 40.25% stake (354.3 million shares) is affirmed by the inclusion of this transaction in the recent round of consultations with the IMF, with the sale due for December'15. According to informed sources the Privatization Commission's desire for a strategic sale to a technically sound buyer, though the question of management control remains.
With planned investments in coal and renewal of PPA (as the previous PPA expires June'21), any buyer would demand management control. This could be one of the possibilities since the shareholding in KAPCO remains distributed with the second largest shareholder being ABL (10%) and other banks 22% of ownership, allowing a buyer to easily secure the required number of votes.