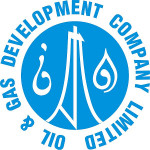 The Board of Directors of Oil & Gas Development Company (ODGC) has announced second interim dividend of Rs2.00/share along with the announcement of second quarter financial results. This was in addition to the first interim dividend of Rs2.50/share already paid, taking half year payout to 45 percent. Despite decline in the profitability during the period under review the Board expressed its resolve to continue to carry on the intensified exploratory efforts and fast track completion of ongoing development projects to maintain and enhance the rising trend of its production. The Board also advised the management for formulating a comprehensive and effective strategy to mitigate the adverse impact of declining trend in oil prices on the revenues and profitability of the Company.
During the period under review, OGDC's financial results were adversely affected mainly due to fall in international oil prices witnessed by the fact that average basket prices of crude oil plunged to US$ 91.86/barrel from US$106.96/barrel in the corresponding period last year. Resultantly, the Company's average realized prices recorded for crude oil and gas were US$ 76.57/barrel and 276.69/mcf as compared to US$ 87.45/barrel and 278.64/mcf respectively in the last period.
The decline in the prices was partially offset by increase in hydrocarbon production leading the Company to register sales of Rs118.644 billion as compared to Rs126.170 billion for the same period last year. Apart from drop in oil and gas prices, higher exploration and prospecting expenditure on account of increase in geophysical survey coupled with increased operating expenses owing to amortization of development and production assets impacted OGDC's profitability. Moreover, decline in the other income mainly due to decrease in exchange rate in comparison with the corresponding period of the last year along with tax on prior period assessments contributed to reduced profitability. This has led the Company to post profit after tax of Rs47.828 billion translating into earnings per share of Rs11.12.
Higher production was primarily due to increase in output from Uch, Nashpa and Maru-Reti fields in conjunction with start- up of production from Nim, Dhachrapur and Gopang fields. On the other hand, the rise in crude oil production owes to increase in production from Nashpa, Rajian and Lashari fields and commencement of production from Nim and Jarwar fields accompanied by increase in share of crude oil production from non-operated JV fields. The average daily net production of crude oil and gas, during the period under review, including share in both operated and non-operated JV fields. Upon completion of OGDC's ongoing development projects namely, Kunnar Pasahki Deep-Tando Allah Yar (KPD- TAY), Sinjhoro, Uch-II, Jhal Magsi and Nashpa-Mela, daily gross production of the Company will be further enhanced by 6,720 barrels of crude oil, 194 mmcf of gas and 870 tons of LPG in the near future.
The latest results should not dampen investors' sentiments because the Company enjoys a unique position in Pakistan holding the largest exploration acreage of 112,794 sq.km. The Company's concession portfolio currently constitutes sixty two (62) owned and operated joint venture (JV) exploration licenses besides holding working interest in six (6) blocks operated by other Exploration & Production companies.
In line with its exploration-led growth strategy, OGDC has intensified the exploratory efforts to embark upon high impact future growth opportunities and duringJuly-December2014 acquired 2,354 line km of 2D(1H2013-14:962 line km) and 508 sq.km of 3D seismic data(1H2013-14:433sq.km) in various exploratory blocks. The Company also carriedout70 line km of geological field work in Warnali exploration license. Moreover, 3,328 line km of 2D and 402 sq.km of 3D seismic data of various blocks were processed using in-house resources.
During the period under review, OGDC marked twenty nine (29) well locations on the ground out of which ten (10) wells were spud (1H2013-14:7 wells). These spud wells include four (4) exploratory/appraisal wells viz.,Nashpa-X5, Jarwar-1, Kup-1 & Zin Pab-2 and six (6) development wells viz., Kunnar-9, Pasahki Deep-5, Dakhni Deep-5, Nashpa-6, Chak 5 Dim-3 & Pasahki-10. Subsequently, the Company spud two (2) more wells; exploratory well Loti Deep-1 and development well Loti19 during the month of January 2015. Furthermore, drilling and testing of two (2) wells spud in the previous fiscal year also continued during the reporting period.
Regarding exploitation of unconventional oil and gas reserves, OGDC during the period under review entered into contract with Weatherford Oil Tools Middle East, Pakistan for study of shale gas, shale oil and tight gas. In this connection, transmittal of data to Weatherford has started. Moreover, to acquire shale gas data three (3) conventional cores each in Manna-1 & Hanif-1 and fifty eight(58) side wall cores in Hanif-1 were cut by the Company. Furthermore, specified shale gas logs have been conducted in Manna-1, Hanif-1, Pali Deep-1 and Saand-2 to acquire and evaluate shale/tight gas prospects. The Company has also identified potential horizons of tight gas in ten (10) wells and further evaluation is in progress.
The first half of the fiscal year 2014-15 witnessed exploration success across the Company's acreage with significant discoveries atSoghri-1 exploratory well in district Attock, Punjab province, Jand-1 exploratory well in district Attock, Punjab province and Jarwar-1 exploratory well in district Tando Allah Yar, Sindh province, delivering combined daily production of 28 mmcf of gas and 771 barrels of oil. The preliminary reserves estimates accredited to these discoveries are 251.86 billion cubic feet of gas and 2.40 million barrels of oil combined 43.45 million barrels of oil equivalent.
OGDCL is pursuing an aggressive production enhancement strategy involving short term and medium term plans to augment oil and gas production from its own and operated JV fields. In this regard, the Company during the period under review successfully completed Pasahki Deep-4 and injected wells; Nim-1, Chak 66 NE-1, Kunnar-9 and Qadirpur-53 into the system resulting in enhancement of oil and gas production.
In addition to the above, OGDC during the half year carried out work over jobs with rig at Pasahki-7, Lashari Center-3, Chak 66 NE-1 and Kunnar-8 and stimulation jobs at Nashpa-1, Qadirpur-30 along with Rajian 2 and 8 increasing oil and gas production. Moreover, the Company with the aim to update reservoir study and induce improvement in the current well flow parameters carried out pressure surveys at different wells of Bobi, Dakhni, Rajian, Sinjhoro and Nashpa fields. Furthermore, as part of preventive maintenance plan the Company carried out Annual Turn Around of plants installed at Qadirpur, Uch, Chanda, Sinjhoro, Dakhni and Bobi fields.
Despite natural decline observed in some of mature producing fields namely Chanda, Dakhni, Sono, Sinjhoro and Tando Alam coupled with production curtailment from Mela field, heavy floods at Bahu gas field and less gas in take by UPL from Uch gasfield, OGDC during the period under review witnessed increase in its net gas production by 3.2% and crude oil production by 2.6% in comparison with the corresponding period of last year.