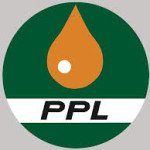 According to a recently released report by AKD Securities, 18 concessions of Pakistan Petroleum Limited (PPP) (where it is operator in 16 and non-operating JV partner in the remaining 2 fields) have been upgraded to Petroleum Policy 2012 (PP-2012) where incremental gas discovery from these concessions would be priced under the ambit of PP2012.
Note that the highlight of PP2012 was that it capped reference crude oil prices at US$110/bbl as compared to US$100/bbl (this policy was top light) in PP2009. Resultantly, the E&P companies can now receive a maximum price of US$6/mmbtu as against US$4.11/mmbbtu in PP2009.
With global oil prices hovering around US$45/bbl-US$50/bbl, the maximum price the companies can charge currently is US$4.4/mmbtu which is still at a 33% premium to the current price charged under the PP2009.
Analysts believe OGDC is likely to follow up with a similar news flow where it gets its concessions upgraded to PP2012. Even though, to date discoveries in these concessions are incorporated into AKD models, the brokerage house believes this development should reinvigorate exploration activities in the country where the prices that are currently on offer (according to PP2012) are at a premium of 68% to Henry Hub gas prices.
In this backdrop the brokerage house considers OGDC and PPL its top picks which offer respective upsides of 27% and 52% at current price levels.