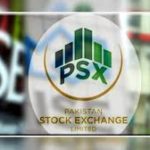 Pakistan Stock Exchange (PSX) continued the positive momentum and closed the week ended on 17th July 2020 at 37,331 points, up 3.15%WoW on the back of encouraging news flow pertaining to various sectors. Cement sector remained in the limelight due to potential demand triggers with Naya Pakistan Housing Scheme and construction package driving activity at the exchange, also supported by inauguration of construction of Dimaer Bhasha Dam. Oil and Gas exploration sector witnessed activity after news emerged of hydrocarbon discovery by MOL in TAL block where OGDC and PPL also have a stake in the venture. Foreigners remained net sellers during the week with net sell amounting to US$27.3 million, taking CYTD net sell to US$342 million.
Major news flow driving market sentiment included: 1) State Bank of Pakistan imposing heavy fines worth Rs1.7 billion on 15 commercial banks for violating the foreign exchange law, particularly anti-money laundering and terror financing acts, 2) Government instructing banks to dedicate 5% (Rs330 billion) of their portfolio for housing sector and asking the investors to avail tax incentives and relaxations over source of income, 3) Remittance for FY20 rising to an all-time high of US$23 billion, witnessing a growth of 6.5%YoY, and 4) Oil and Gas Regulatory Authority (OGRA) deciding reduction in the prescribed prices of two gas utilities for FY21 to pass on partial impact of decline in international oil prices to gas consumers.
Average daily traded volume of companies constituting KSE-100 index during the week grew to 426.4 million shares, up 22.3%WoW. The stocks generating bulk of the volumes included: MLCF, HASCOL, PAEL and UNITY. Major gainers were: INDU, AGIL, THALL and EPCL, whereas laggards included: JDWS, PTC, HASCOL and SCBPL.
After witnessing encouraging macroeconomic numbers during Jun2020, market will again look towards macroeconomic factors where positive news flow can help continue the momentum. However, some profit taking in the near term cannot be ruled out after KSE-100 has rallied 10% in the last three weeks where Automobile, Engineering, Cement sectors have been at the forefront.