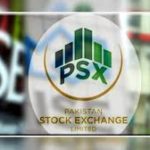 According to Bloomberg, Pakistan was the best performing equity market in the world in 3QCY20. The benchmark KSE-100 index following up its impressive 2QCY20 (US$ terms 17%) performance, gave another impressive performance (US$ terms 19%) for 3QCY20.
It took KSE-100 recovery from its recent low to 48%. The country has seen a substantial reduction in COVID-19 cases. The economic activities also witnessed an almost complete resumption from starting July 2020.
The market continues to reap the benefits of the stimulus packages offered by the Government and the central bank. The interest rate cuts by the latter have resulted in injection of additional liquidity into the market, along with re-allocation of portfolio towards equities vis-à-vis fixed income.
It was also reflected by an overall increase in turnover at the bourse, with 3QCY20 average traded volumes increasing to 500 million shares/day and average traded value rising to US$105 million/day.
Individuals once again emerged as key buyers during the quarter with net buying of US$108 million, while Foreigners and Banks were top sellers with net selling of US$95 million and US$46 million, respectively.
Key sectors that outperformed during the quarter were Refinery and Engineering, while Oil & Gas Exploration and Fertilizers underperformed the market.
Analysts expect market direction to be determined by multitude of factors in 4Q2020.
FATF Plenary meeting scheduled for in October this year, where discussions will revolve around Pakistan's performance and whether it merits upgrade, downgrade, and status quo on its grey-list status.
G-20 Summit is scheduled for in November, where there could be a potential announcement of extension in debt relief for another year.
IMF discussions will be pivotal in government's decision to increase power and gas tariffs.
Political Noise, as Pakistan Democratic Movement, alliance of almost all opposition parties, looks to turn up the heat on the incumbent government.
Inflation readings have already been higher than expected. If food prices continue to keep inflation readings on the higher side, then market may start to build in early increase in interest rates.
Developments on renegotiation of IPPs contracts and GIDC review petitions may reshape the landscape of several listed sectors.
Update on Competition Commission of Pakistan (CCP) action against APCMA, after the commission searched and inspected the association office for possible cartelization.
The valuations of Pakistan market remains attractive and market continues to trade over 55% discount to MSCI EM (Asia) as compared to its historical average discount of 40%.
The spread between the market's earnings yield and 12-month T-Bills have expanded as a result of aggressive cut in interest rates by the central bank.