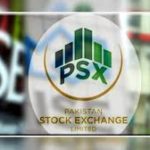 During the week ended 4th September 2020, benchmark index of Pakistan Stock Exchange (PSX) continued the bullish momentum; closing the week at 42,023 points, up 2.35%WoW. Record high activity was witnessed on fourth trading session of the week. Number of factors contributed to index closing first four sessions in green including low inflation reading while OMC sales also posted a 21%YoY increase for August 2020. However, profit-taking towards the end of the week led to last session closing in red. Average daily traded volume exceeded 745 million shares as compared to 439.60 million shares a week ago. Volume leaders were: HASCOL, UNITY, TRG, KEL and PAEL.
Major news flows included: 1) Privatization Commission (PC) announcing an advanced stage in finalizing arbitration agreement between Karachi Electric (KE) and other stakeholders, which will expedite the sale of 66.4% shares of the power entity to Shanghai Electric Power, 2) FBR surpassing its envisaged tax collection target by Rs39 billion in first two months of current financial year, 3) Inflation easing to 8.2% in August, from 9.3% in July, 4) Government agreeing to increase the gas/electricity rate for zero-rated industries to USD6.5/mmbtu and USc9/kWh, respectively and 5) Country's oil sales increasing by 21%YoY in August to 1.6 million tons due to an increase in demand of furnace oil (FO) by 71%YoY to 311,000 tons. Foreigners emerged net sellers (US$10 million). Individuals with a net buy of US$15.4 million absorbed selling by Banks/DFI (US$6.0 million) and Insurance (US$2.8 million). Top performers during the week were: HASCOL, SYS, YOUW, PSX and UNITY, while laggards included JDWS, SHEL, ATLH, SCBPL and HUBC.
Market is expected to sustain its momentum in the coming weeks, as macroeconomic picture continues to improve after a low inflation reading for August 2020. Moreover, Pakistan looks set to fully recover from COVID-19 as increase in cases remains firmly under control. Ongoing result season is expected to remain disappointing where negatives are already priced-in. Cement/Steel should continue being the driving force in the backdrop of improved outlook for construction activity while declining oil prices can prove to be a sentiment dampener.