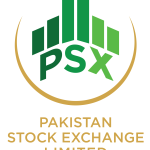 Apart from macro indicators, political uncertainty, rising electricity rates and ambiguity over talks of resumption of stalled IMF program still linger on. As a result, the benchmark index of Pakistan Stock Exchange lost 881 points during the week ended on December 03, 2021 to close at 43,233 points, down 2.0%WoW. Participation during the week was strong with average daily traded volume rising to 319 million shares as against 264 million shares witnessed during the earlier week.
The feel good factor of the market returned on Monday with benchmark index gaining 1,216 points amid ease off in global commodity prices. However, market sentiments went downhill very quickly amid higher than expected CPI of 11.5% reported for November 2021, sudden spike in T-Bills yields waving concerns of further monetary tightening and stupendous trade deficit of US$4.9 billion, up 134%YoY in 5MFY22 caused an excessive selling in the market which shook investors' confidence.
Other major news during the week included: 1) Financial Action Task Force (FATF) appreciated significant progress made by Pakistan to strengthen the counter-terrorist financing measures, 2) FBR exceeded its sought target by PKR0.3 trillion and collected PKR2.3 trillion, up 14.1%YoY during first five months of current financial year, 3) POL sales during November 2021 were reported at 1.75 million tons with an increase of 2%YoY, 4) cut-off yields on 3-month T-Bills jump 228bps to 10.79%, 5) ECC granted an increase in OMCs', petrol dealers' margin, and 6) FBR has prepared a minibudget based on conditions set by the IMF by proposing a reversion of PKR350 billion tax relief on multiple products including mobile phones and imported vehicles.
Stock wise, major performers were: SFL, JDWS, PSO, STJT, FATIMA, while laggards included: AGIL, ATRL, UNITY, TRG and GATI.
Market is going to watch host of events closely where ease-off in global commodity prices could be crucial in slowing down the monetary tightening amid uncertain macro-economic conditions. Additionally, next MPS is schedule to take place in the third week of this month which could significantly influence market's performance and direction. Moreover, year-end phenomenon could act as a catalyst for the index gaining upward momentum, going forward. Analysts continue to advocate for thematic plays with preference for Banks (on monetary tightening), Cements (reduction coal prices improving earnings outlook), and Power and select-OMCs (PSO) on circular debt payments.