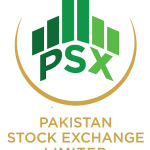 Pakistan stock market started the week ended on 10th September 2021 under pressure. Investors awaited MSCI's decision of downgrading Pakistan to Frontier market status from Emerging Market, resulting in selling in some index heavy stocks. Additional pressure was evident on the market due to high trade deficit for August 2021 coupled with depreciating Rupee. However, on fourth and fifth trading day of the week, market rebounded, led by technology sector and recovered almost all the losses for the week. The benchmark index closed at 47,198 level, up 0.51%WoW.
Cement sector was among the major laggards for the week, losing 2.6%WoW as coal prices traded near 10-year high amid increased demand for power generation in developed economies. Moreover, government providing additional power to officials to monitor and control the prices of fifty categories of product including cement, steel also caused jitters among the investors, resulting in engineering sector losing 2.6% during the week. Refinery sector also remained among the laggards due to the delay in approval of Refinery Policy. However, it has been included in the agenda for next week's CCOE's meeting where an approval can be a significant trigger for the sector.
Other major headlines during the week included:1) Cement sales growing by 23%YoY to 4.4 million tons for August this year, 2) Trade deficit widening by 119.94%YoY in 2MFY22 to US$7.5 billion as compared to US$3.4 billion during the same period last year, 3) MSCI announcing to reclassify the Pakistan to Frontier Markets from Emerging Markets, 4) Foreign exchange inflows through Roshan Digital Account (RDA) reaching US$2.1 billion in 11MFY21 and 5) The GoP starting the audit of all oil refineries and oil marketing companies (OMCs).
Top performers of the week included: PSEL, FABL, AGP, NESTLE and BNWM, while laggards included: EPCL, GATI, SCBPL, HCAR and HGFA.
Flow wise, foreigners remained net sellers with an outflow of USD18.6 million, followed by Banks/DFIs with a net sell of USD3.76 million. As against this, Individuals remained on the buying side with a net buy of USD12.8 6million. Volume leaders during the week were: TPL, TELE, GGL, WTL and ANL.
The market is likely to continue the momentum attained in the last few trading sessions, technology sector is expected to remain in limelight while additional interest can be witnessed in stocks added to MSCI list. After being downgraded to Frontier markets, next big checkpoint remains IMF Board's approval of next review where a successful review can bring optimism in the market. Analysts continue to advocate building positions in thematic plays such as in Cements, Steel, and Construction-Allied, and Textiles.