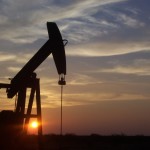 Strong 1HFY23 marks a phenomenal period for the Mari Petroleum Company (MPCL) with weakening exchange rate alongside rising Arab light prices, providing a much needed impetus to the overall sector in face of lackluster production (flood damages, annual fertilizer plant turnarounds).
The US$ appreciated by 31%YoY over the 1HFY23, lending a boost to the Company in the form of: 1) higher price translations in PKR, and 2) exchange gains on foreign currency assets.
Furthermore, Arab light prices were higher by 28%YoY during the period as well, averaging US$98.4/bbl during the 1HFY23. MPCL Net sales rose by 44%YoY during the period to PKR61.0 billion. To note, company's hydrocarbon production fell by 5%YoY during 1HFY23, clocking in at 17.5 million BOE as against 18.33 million BOE for the same period last year.
The said decline is mainly attributable to the torrential rainfall and flash flooding that happened over the period, rendering muted offtakes from several fields including Bolan East and Zurghan South etc alongside annual turnaround of fertilizer plants during November and December 2022.
Along with the result, MPCL also paid out routine half yearly DPS of PKR85/share as compared to PKR62/share for the same period last year.
According to the latest PPIS reserves data, MPCL's 2P reserves stood at 870MMBOE as of June 2022. Reserves of its largest asset—Mari field—are estimated to stand at 4.84TCF of gas. Assuming throughput from the field at 750MMCFD going forward, the field could continue production for another 18 years, despite 58% depletion.
Furthermore, the company has been actively engaged in production enhancing activities, including higher exploration activity and enhancement at legacy wells, such as the Mari Revitalization program aimed to increase the pressure and production levels of the Mari reservoir.
Furthermore, projects such as 1) Sachal gas processing facility ­- potentially +47.5mmcfd gas supply to SNGPL post commissioning , 2) Mari-122H in HRL Reservoir of Mari Field at 21mmcfd of low pressure gas, 3) signing of a framework agreement with fertilizer customers for installation of pressure enhancement facilities at Mari field, and 4) drilling of Banu West-1 well, production to commence in FY24 at 50mmcfd gas, 300bpd oil, are expected to enhance the company's hydrocarbon resource and provide impetus to operational sustainability going forward. Shielded from circular debt:
As the Company supplies most of its gas production to the fertilizer sector (90% in FY22 at 662mmcfd), it is shielded from circular debt related receivable buildups. To note, MPSL's trade debts stood at 19.4% of Total Assets as of December 2022, with company's average NPAT to CFO conversion standing the strongest in the sector (5-year average of 105%). Consequently, at the quarter end, the company held PKR47.7 billion or PKR358/share in cash and short term investments.