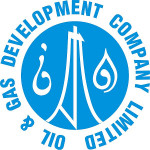 Pakistan's largest exploration and production company, Oil & Gas Development Company (OGDC) has reported its 2QFY23 financial results, posting profit after tax of PKR 41.7 billion (EPS: PKR9.70), lower by 22%QoQ, higher by 18%YoY.
Net sales were PKR97.2 billion for the period, down 8.3%QoQ but up 22%YoY basis, mainly on the back of declining oil prices (down 15%QoQ) during the period. Overall, total hydrocarbon production declined by 1.7% during the quarter.
Exploration expenses were reported at PKR5.1 billion on account of two dry wells: Shahpurabad-1 (OGDCL stake: 50%) and Sundha Thal-1 (OGDCL stake: 50%).
Furthermore, operating expenses increased to PKR21.4 billion (up 15%QoQ) from PKR18.63 billion in the previous quarter.
Finance & other income for the quarter were reported at PKR9.2 billion, likely due to higher income on lease holdings and bank deposits.
Along with the result, company also announced an interim cash dividend of PKR2.25/share, taking total 1HFY23 dividend payout to PKR4.0/share.