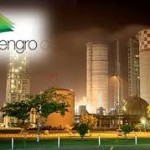 Having gained 15.7%CY15TD as compared to 18.9% return in CY14, the Fertilizer sector has clearly attracted investor attention in 2015. This is partly a function of an encouraging start to the year with cumulative fertilizer offtake of the country improving by 6%YoY to 765,800 tons during January'15 as opposed to 724,200 tons during Janary'14.
In this regard, total urea offtake in Jan'15 stood at 628,800 tons as compared to 619,200 tons in January'14, growth of 2% YoY appears muted but is encouraging in that it reversed previous 4 million trend of consistent YoY declines.
Furthermore, DAP sales showed robust strength, registering an increase of 167%YoY to over 72,000 tons in January'15. The recent buoyant price performance is due to interest rate dynamics and outlook as well.
With State Bank of Pakistan (SBP) stating that it expects FY15 inflation to average 4.5% to 5.5%, analysts believe interest rates are likely to further reduce, at present discount rate is 8.5% present.
This should prove particularly beneficial for high dividend yielding FFC and FFBL where analysts retain conviction in both names. At current levels, FFC and FFBL offer one –year total return of 16.2% and 14.6% to their respective quoted prices.
CY15 commences on a positive note, while urea sales dipped by 4%MoM, these are encouraging numbers nonetheless considering this is the first time during 5 months that YoY urea offtake has depicted an increase. At the same time, DAP offtake during January'15 continued to show strength. On a sequential basis however, DAP sales declined by 67.4%MoM. While this sequential decline seems large, it is in line with expectations given the off-season for DAP usage with the completion of Rabi sowing.
The latest news reports suggesting that a parliamentary panel has approved the amended GIDC bill to give legal cover to the collection of Rs95 billion under this head. Although, this is likely to have little impact on the retail prices of fertilizer in the local market (recall that fertilizer companies were already pricing in GIDC to end-consumers even when the case was pending in courts). Analysts believe this will slightly dent 'other income' on reduced cash balances.
Going forward, analysts expect the Fertilizer sector to continue its positive price performance on the back of 1) increasing investor interest in high dividend yielding companies like FFC, FFBL, 2) possible concessionary gas to EFERT and 3) likely improved production levels of FFBL (on SSGC network) post-LNG arrival.
At a time when the SBP is projecting annual inflation to average out in the range of 4.5 to 5.5% for FY15 and external account strength is sustaining, analysts believe interest rates are likely to continue the downward trend.
This should prove beneficial for both leveraged names as well as high dividend yielding scrips where the latter will appear even more attractive as interest rates come off. At current levels, FFC and FFBL offer one year total return of 16.2%, an upside which is expected to increase if interest rates further come down in March'15.