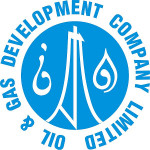 Pakistan's largest exploration and production entity, Oil and Gas Development Company Limited (OGDC) has been assigned a long-term entity rating of 'AAA' (Triple AAA) and short-term rating of 'A1+' (A One Plus) by Pakistan Credit Rating Agency (PACRA)
These are the highest ratings on respective entity ratings scale and denote the lowest expectation of credit risk emanating from an exceptionally strong capacity for timely payment of financial commitments.
The ratings reflect OGDC's strategic importance to the government of Pakistan for being the largest upstream oil and gas company having predominant share of recoverable hydrocarbons reserves and exploration acreage.
Moreover, the company is the leading contributor in the country's major hydrocarbon mix production and its oil and gas production continues to help the country in saving huge foreign exchange.