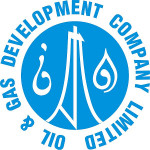 Oil and Gas Development Company (OGDC) has made another gas discovery with initial production of 23.50mmcfd from its exploratory well in Sukkur, Sindh.
According to the information provided to Pakistan Stock Exchange (PSX) by OGDC the Thal East well #01 was drilled down to the depth of 4,468 meters whereby reserves of hydrocarbon have been found in Basal Sand of Lower Goru Formation.
The details further says one more zone in Lower Goru Formation Sand is available which is yet to be tested and hopefully will add more reserves.