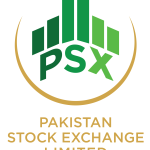 The benchmark index of Pakistan Stock Exchange (PSX) closed the week ended 15th May 2020 at 34,008 points, up 2.23%WoW as investors focused on the reopening of parts of the economy and monetary policy announcement. There was an unprecedented contraction in economic activity (LSM down 22.0%MoM in March 2020), but market participants remained undeterred. The announcement of MSCI semiannual review brought fresh wave of interest in PPL and MARI (included in the small cap index, replacing NML and SNGPL).
Other major news flows during the week included: 1) Prime Minister ordering kick-start of construction activities on Diamer-Bhasha and Dasu Dam, 2) Saudi Arabia announcing to deepen oil cut, 3) OEMs recording zero sales in April 2020 due to lockdown and 4) government announcing R50 billion agricultural package that includes Rs37 billion subsidy on fertilizers. In a major announcement during the outgoing week, FEROZ disclosed that its subsidiary BF Biosciences (BFBL) has signed a non-exclusive license agreement with Gilead Sciences for manufacturing and selling remdesivir — an experimental antiviral drug that is being used to treat coronavirus patients.
Foreigners remained net sellers (US$10.9 million) whereas net buyers were Individuals (US$5.56 million) and Mutual Funds (US$4.97 million). Top gainers of the week were: TRG, YOUW, CHCC, EFUG and FATIMA, while laggards were: IDYM, HMM, PMPK, SNGPL and INDU.