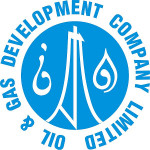 Pakistan's largest exploration and production (E&P) enterprise, Oil and Gas Development Company (OGDC) has discovered a new oil and gas reserve in Hyderabad District. The OGDC is the operator of joint venture of Nim Block having 95% share along with 5% shareholding of the Federal Government through Government Holdings.
The discovery at exploratory well Chhutto-1 is the first hydrocarbon reserve in Bulri Shah Karim, Tando Muhammad Khan in District Hyderabad. Initial results encouraged the company to drill two more wells in this licensed areas, of which one well has already been marked for immediate drilling.
The structure of Chhutto-1 was delineated, drilled and tested using OGDCL's in-house expertise. The well was drilled down to the depth of 3,820 meters. The well has tested 8.66 million standard cubic feet per day (mmscfd) of gas and 285 barrels per day (bpd) of condensate through 32/64-inch choke at wellhead flowing pressure of 2,100 per square inch.
As declared by the Company, the discovery is the result of aggressive exploration strategy adopted by the OGDC. It has opened a new avenue and would add to the hydrocarbon reserves base of the country in general and OGDC in particular.
The OGDC has the largest acreage, production and hydrocarbon reserves in the country. It is listed at Pakistan and London Stock Exchanges with a debt-free robust balance sheet and cash reserves, although its huge financials are stuck up in the country's chronic energy sector circular debt.
Pakistan meets around 12% of its oil requirement from indigenous resources. Historically, the OGDCL's production has hovered between 35,000 and 45,000 bpd. The company has embarked upon an aggressive exploration and development program in the last few years to take advantage of a slowdown in drilling activities in the Middle East and around the world.
Only recently, the company launched four fresh seismic crews started operations in Kharan, Pasni, Gwadar, Zhob and Musakhel in Balochistan which remained inaccessible due to security situation for a long time. It was for the first time that its nine seismic crews were simultaneously working in various parts of the country. The number of such crews never went beyond five in the past, he claimed.