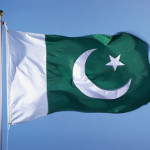 After starting the year with a bang (January'15 returns of positive 7.20%) the bench mark KSE-100 index has been eroding. The negativity further intensified on yesterday (Wednesday) with substantial foreign selling. Resultantly, the market saw its capitalization being marginalized by 2.53% in a single trading session (intraday -ve 3.11%), which in effect took CY15TD KSE-100 Index returns to -ve 1.89%.
According to AKD securities foreign selling was not a new phenomenon (CYTD net sell: US$118 million), it has only recently started to cause concerns. A look at the recent trend of the market suggests that it has shed 9.48% of its capitalization.
Yesterday's performance can be classified a continuation of the correction phase that has been going on at the Karachi Stock Exchange for the past 31 trading sessions.
The KSE-100 Index, backed by overall improvement in macros, experienced a good run from mid December 2014 where it gained 13.56% in 34 trading sessions. Interestingly, during this run foreigners remained net sellers, offloading positions worth US$46.4 million.
Since then the market has been experiencing a constant descent where it has lost almost 9.5 percent of its capitalization in 31 trading sessions, amid further improvement in macros and healthy profitability, up 27%YoY in 2QFY15.
A clear disconnect between the market and improving economic environment indicates towards an eventual pullback. Recall that since CY08 the KSE-100 Index has seen 19 major corrections (with an average decline of 8% or more which lasted for an average 36 number of days).
The market has seen its capitalization clipped by an average US$3.36 billion during these periods. Going by this precedent, the current correction seems to be at its tail end. Analysts believe an expected 50bps reduction in the policy rates in upcoming Monetary Policy Statement will provide much needed impetus to the market.
Keeping the broader picture in view analysts opine that the current round of correction should be viewed as an opportunity to build fresh positions in the market. Analysts believe the on-going macro improvement will remain the catalyst.