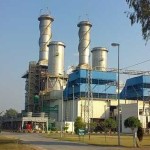 The Board of Director of Kot Addu Power Company (KAPCO) is scheduled to review its 3QFY14 result on Friday. Analysts forecast its 3QFY14 earnings to grow 75%QoQ on lower O&M expenses. KAPCO is expected to post profit after tax of PKR1.95 billion (EPS: PKR2.2) for 3QFY14 as compared to PKR1.1 billion (EPS: PKR1.3) during last quarter. The rise can be attributed to lower base effect.
During 2QFY14, earnings of the company dropped on account of higher Operation and Maintenance (O&M) charges as plant overhauling was going on. Completion of plant maintenance by the end of 2nd quarter is expected to bolster earnings of 3rd quarter. However, analysts expect top-line to remain intact QoQ due to relatively stable FO prices and steady dispatches during the period under review.
Analysts expect, the higher fuel efficiency of overhauled plant will contribute in 53%QoQ growth of gross profit in 3QFY14. The 'other operating income' of the company is likely to jump 76%QoQ to PKR1.6 billion primarily on mark-up on overdue receivables from WAPDA.
On the contrary, finance cost of KAPCO is anticipated to rise by 77%QoQ to PKR1.7 billion in 3QFY14 on the back of rising penal mark up to PSO on overdue payables and higher interest expense on rising short term borrowings.
Analysts expect KAPCO to post earnings of PKR4.8 billion (EPS: PKR5.45) for 9MFY14 as against PKR5.7 billion (EPS: PKR6.42) during same period last year, down by 15%YoY. This fall can be attributed to lackluster performance of the Company during 1HFY14.
As per latest media reports, the circular debt of the energy chain has reemerged to PKR300 billion in which KAPCO is one of the key victim with overdue receivables of around PKR70 billion. On top of that PKR appreciation of 6.7% against greenback in 3QFY14 is likely to reduce indexation payments of the company in 4QFY14.