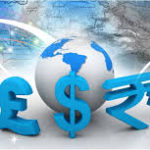 Traditionally investors expect the financial markets to be quiet and consolidative during shortened trading weeks. There's usually less participation and less liquidity as investors square their positions and close their books early. 2020 has been a year like no other and we would not be surprised to see new multi-month highs and lows set in currencies this week. In fact, there's precedent. EUR/USD and USD/JPY actually have a history of breaking out or reaching new milestones during Thanksgiving week. We invite you take a look at some milestones.
In 2019, USD/JPY hit a 6 month high the day before Thanksgiving Day, while EUR/USD hit a 1 month low the day after Thanksgiving. There were no milestones in 2018, but in 2017 EUR/USD and GBP/USD hit a one month high Thanksgiving Day, while USD/JPY fell to a 2 month low the day before Thanksgiving. In 2016, the EUR/USD dropped to an 11 month low the week of Thanksgiving, while USD/JPY rose to a 7 month high. There was no meaningful movement in sterling that year. In 2015, EUR/USD and GBP/USD fell to a 7-month low during Thanksgiving week as USD/JPY consolidated. In most cases, the trend that was in place immediately before the holidays continued.
We are far away from any multi-month highs or lows in USD/JPY, but EUR/USD's 2 month high is within 100 pips. History cautions us not to be complacent over the next 24 to 72 hours. US markets are closed on Thursday but currencies continue to trade around the clock in other parts of the world. There are a number of US economic reports scheduled for release on Wednesday including revisions to Q3 GDP, personal income, personal spending, new home sales and durable goods. There could be big moves, but these are more likely to come from coronavirus headlines or President Trump's political actions.