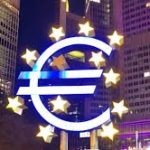 On Tuesday, Euro experienced its strongest one day slide in 3 weeks against USD. The rise in new coronavirus cases poses a major risk to the region's outlook. France, Germany and Spain all reported significant spikes in cases which caused significant concern for investors and central bankers.  The German index fell as the recent sharp rise in COVID-19 cases increased uncertainty about the future economic outlook. ECB member Knot also said growth in Europe seems to be slowing. There's no question that the region's outlook is deteriorating quickly and with risk appetite turning negative due to vaccine and stimulus snags.
Second Virus Wave Spreading Across Europe
New coronavirus cases are exploding in Europe raising concerns that the region could return to the tough times experienced at the start of 2020. Countries across Europe have imposed new restrictions and more is likely to follow. The Eurozone economy is likely to be hit hard by the second wave.
Partial Lockdowns Could Mean Double Dip Recession
It is feared that these partial lockdowns may severely impact the Eurozone's recovery. We are just beginning to see deterioration in Eurozone data but next month when the October numbers are released, we'll learn just how damaging these new restrictions were for the economies. We may not see double digit declines this time around since governments are trying to avoid full lockdowns, but there's a very good chance of a contraction in the fourth quarter. The impact on EUR could be significant.
Further ECB Easing
Unless Eurozone nations suddenly get these outbreaks under control it is widely believed that the European Central Bank will need to increase its Pandemic Emergency Purchase Program at the end of the year. The second half recovery is at risk, the central bank will have no choice but to provide additional support to the economy. The interest rate cut is on the table, but it is seen as less effective than expanding or extending PEPP. .
US Election Uncertainty
US election uncertainty could also drive investors out of risk currencies like EUR. Risk appetite and the rally in stocks are the only reasons why EUR refuses to fall. Every positive US stimulus headline lifted the currency but as the election nears, so does the uncertainty. President Trump wants to tout a stimulus package or a smaller relief bill before the election but House Speaker Nancy Pelosi feels their proposal falls grossly short.  Between negative EUR and US news flow, further profit taking is likely in EUR.