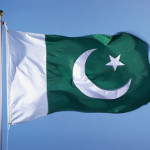 According to a news item, Pakistan has successfully raised one billion U.S. Dollars from the international Islamic bond market on Wednesday by selling Sukuk offering papers 6.75 per cent rate of return, the last international Sukuk was issued nine years ago.
The issued has helped in raising the country's foreign exchange reserves which are likely are estimated to touch US$14.1 billion on December 01, 2014. After the disbursement of US$ 1.1 billion by the International Monetary Fund (IMF) expected to be released during the second week of December and the reserves are expected to cross the US$15 billion mark that will enable the country to benefit from the concessionary development lending window of the World Bank.
The Sukuk issue will reduce Pakistan's domestic debt by Rs102 billion and annual debt-servicing cost by Rs5 billion for five years. The country was paying about 11.5 percent return on the five-year Pakistan Investment Bond while Sukuk had been issued at 6.75 percent profit, thus causing a 5 percent reduction in debt-servicing cost.
International investors had showed interest in higher amount of bond subscription at 7 percent and higher return, but the government was advised to remain on the lower side to remain competitive in the international market.
The government initially sought to raise US$500 million, but then decided to go for a higher amount to compensate for the setback in capital market transaction of Oil and Gas Development Company Limited (OGDCL) last month.
According to the official statement, the subscription received was US$2.3 billion that was nearly five times the targeted amount. The government decided to accept offers of one billion U.SS. Dollars for a five-year term at a profit rate of 6.75 percent, which is 50 basis points lower than the price at which the five-year Euro bond was priced in April this year.
The offers came from diverse regions of the world. About 35 percent subscription came from Europe, 32 percent from the Middle East, 20 percent from North America and 13 percent from Asia. The order book comprised top quality investors from all parts of the globe.
The Sukuk proceeds will go to the State Bank of Pakistan and the rupee proceeds of an equivalent amount will be used for retirement of domestic debt.