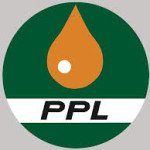 Pakistan Petroleum (PPL) has a take or pay agreement with GENCOs on 72.5% of the 200mmcfd (or 145mmcfd) gas flows from Kandhkot field. Currently there is no offtake from Kandkhot field since the last 20 days and the company can't sell gas from this field to any other party. The take or pay agreement is also not being implemented. The management is trying to revise the terms of the contract so that the unsold gas can be sold to other parties.
At present, the overdue receivables of the Company have increased to Rs305 billion as compared to Rs297 billion in September 2020. As per the management, recovery ratio has doubled since last year to 70%.
Total receivables of the Company in FY20 increased to Rs312 billion from Rs227 billion in FY19. Receivables from SNGP are Rs153 billion followed by SSGC at Rs97 billion and GENCOs at Rs52 billion.
The Company got Rs7 billion indirectly from the Energy Sukuk II.
The Company plans to drill 5 development and 5 exploratory wells in FY21 as against 6 development wells and 2 exploration wells in FY20.
The government has opened bid rounds for 20 new exploration blocks, where the deadline to submit bids is mid of January 2021.
Results of the Abu Dhabi bid round are awaited.
During FY21, Company plans to complete two projects, GPF 4 Phase II and Benari Pipeline. The commissioning of GPF 4 Phase II will augment Company's gas production up to 35mmcfd.
Dhok Sultan field has a potential to reach 10,000 bopd by drilling more development wells. The existing one well delivers maximum flows of 3,800 bopd, while average flows were 500 bopd. This well is not under production right now due to some issues.