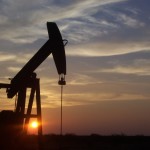 Oil production in the country during third quarter of current financial year (3QFY20) is likely to post 10%YoY decline in production, as against one percent average decline in third quarters of last two years.
This is largely due to two factors: 1) fall in demand owing to country wide lockdown amidst Covid-19 outbreak and 2) supply chain disruptions like non-availability of tankers etc. During 9MFY20, oil production is expected to decline by 9.4%YoY to 22.3 million barrels or 81,200 barrels per day (bpd).
Gas production during the same period is likely to contract by 5%YoY due to: 1) their association with oil production, 2) closure of Sindh based industries and 3) lower offtake by energy sector mainly, Gencos. During 9MFY20, gas production is likely to come down by 7%YoY to 3,670 mmcfd.
It is important to note that because of Covid-19 outbreak, oil and gas production has declined by 35% and 17%, respectively during first two weeks of lockdown.
During 3QFY19, Oil and Gas exploration companies managed to arrest the natural depletion in production of 4-5% through induction of new development wells in Adhi and Mardankhel fields, both of which resulted in incremental production of 234,000 barrels YoY or 2.8% of the total Pakistan oil production.
However during 3QFY20 Geological and Geophysical activities showed a decline, with 3D seismic acquisition falling by 46%YoY and 6%QoQ.
Drilling activities also fell by 34%YoY. On nine month aggregate drilling declined by 25%YoY as the numbers of well spudded till March 2020 remained 42 as compared to 74 during the same period last year.
During 3QFY20,  the Oil & Gas companies encountered four dry wells, wherein two were Exploratory (Rangunwari and Katiar) and two were Developmental/Appraisal wells (Nashpa 5A and Mulaki 5).