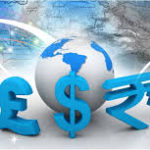 EUR is overdue for a correction. For the past 2 weeks, it quietly traded higher before consolidating within a narrow range against USD. Throughout this time, there's been bad news for both Europe and the United States but Europe's troubles are worsening quickly. There are no shortages of reasons why some leading currencies may witness erosion in value.
Second Virus Wave Spreading Across Europe
New coronavirus cases are exploding in Europe raising concerns that the region could return to the tough times experienced at the start of the year. Only 4 countries in Europe are below the critical 20 cases per 100,000 threshold set by the European Centre for Disease Prevention and Control. The second wave is spreading across Europe with Germany reporting more than 4,000 cases over a 24 hour period and announced a curfew and restrictions on gatherings. Belgium closed bars and restaurants for a month, while Ireland's health department recommended placing the whole country on the highest level of restrictions.
Partial Lockdowns Could Mean Double Dip Recession
These partial lockdowns will kill the Eurozone's recovery, it will be lucky if they can escape a double dip recession. We are just beginning to see deterioration in Eurozone data but soon it will become evident how damaging these new restrictions were for the economies. Governments are trying to avoid full lockdowns, but there's a very good chance of a contraction in the fourth quarter.
More ECB Easing
Unless Eurozone nations suddenly get these outbreaks under control it is widely believed that the European Central Bank (ECB) will need to increase its Pandemic Emergency Purchase Program at the end of the year.  While more easing is needed, the central bank will have no choice but to provide additional support to the economy. An interest rate cut is also on the table but it is seen as less effective as compared to expanding or extending PEPP.   ECB President Lagarde confirmed this week they are ready to inject fresh stimulus after describing the recovery as "a little bit more shaky" and saying they are "prepared to use all the tools that will produce the most effective, efficient and proportionate outcome."
US Election Uncertainty
Lastly, the extraordinary performance of US stocks and the remarkable speed of President's recovery from the coronavirus should also create demand for Greenback, but it is US election uncertainty that could make investors jittery. Risk appetite and the rally in stocks are the only reasons why EUR refuses to fall.  Every positive US stimulus headline lifted the currency but as the election nears, so does the uncertainty that could lead to broad based profit taking.