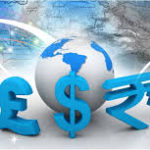 The USD traded higher against most of the major currencies on Friday, thanks to better than expected economic data. Consumer spending rose 1.9% in September 2020, more than double the market expectations.
However, the data justifies the decisions by Governors to keep their economies open even as more than 20 states set records for new coronavirus infections.
The big question now is what the holiday shopping season will look like. The overall level of demand will certainly be lower this year compared to last but if states keep businesses open, providing people with a sense of normalcy, demand could remain strong as consumers tap into their savings.
The improvement in consumer sentiment was more of a surprise given the growing election, fiscal stimulus and coronavirus uncertainty. The overall strength of the stock market is playing a major role in supporting sentiment.
With less than 3 weeks to go before the US election, the main focus continues to be on stimulus talks and any unexpected policy announcement or policy threats from President Trump.
Investors/traders are advised to keep an eye on the headlines that will be driving the markets. Any reduction in risk ahead of the election could drive USD higher against other currencies.
The 15th October Brexit deadline set by British Prime Minister Johnson passed with no agreement. According to an EU spokesman talks ended with Johnson telling his nation to prepare for a no deal Brexit.
The strength of GBP is remarkable as traders are clearly hoping that the negotiations will continue for the next few weeks. The EU team will return to London next week to intensify negotiations.
Yet Johnson is reluctant to deal and taking a hard stance by saying there's no point continuing talks unless there's a fundamental change in the EU's position. With the risk of a no-deal Brexit growing, coronavirus cases exploding and London hit with new restrictions, GBP should be trading in a narrow band.
EUR is destined for further losses against USD with coronavirus cases surging across the Eurozone, the outlook for the Zone remains grim.
AUD extended its slide, New Zealand and Canadian currencies traded higher. RBA dovishness was reinforced by weaker labor data. In contrast, manufacturing activity grew at a faster pace in the month of September 2020.
Although, Canada reported weaker manufacturing sales the recent labor market improvement paves the way for stronger Canadian retail sales next week.