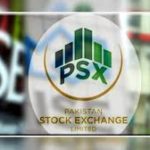 In a failed attempt to carry the positive momentum, as witnessed in previous weeks, the benchmark index of Pakistan Stock Exchange (PSX) remained on downward trajectory. The week ending on November 12, 2021 closed at 45,749 points. During the outgoing week, the index cumulatively lost 1,547 points or 3.27%WoW.
Selling was witnessed across the board, as investors remained uncertain on the news that IMF talks have remained inconclusive and hinged upon stamped clearance of two IMF departments (Strategy, Policy, and Review Department) while political uncertainty on various fronts, concerns over rising inflation and PKR depreciation against USD kept the market sentiments subdued. Participation during the week remained dull with average daily traded volume slipping to 316 million shares, from 430 million shares recorded a week ago.
Sector-wise, Steel CRC prices increased by PKR3,000/ton to PKR246,000/ton and DAP prices increased by PKR340/bag to retail price of PKR8,100/bag. Other major news during the week were: 1) Pakistan's overall fiscal deficit for 1QFY22 dropped to 0.8% of Gross Domestic Product (GDP) to PKR438.5 billion, 2) Adviser on Finance Shaukat Tarin stated that income tax and GST would have to be paid by traders in order to have a right to vote, 3)  Asian Development Bank (ADB) announced plan to provide Pakistan with about US$10 billion in fresh assistance for various development projects, 4) fertilizer supply was up 10%YoY to 5.1 million tons during first ten months of current calendar year, 5) Nepra allowed Discos PKR2.53 hike in tariffs for September 2021 under fuel cost adjustment, and 6) Auto sales posted robust growth in 4MFY22 where total industry sales spiked by 61%YoY to 109,238 units.
Flow wise, Companies remained the major buyers with (US$6.5 million) followed by Insurance Companies (US$5.72 million), while Individuals were net sellers with (US$10.24 million) followed by Foreigners (US$5.28 million).
Stock wise, major performers were: GATI, MUREB, FFC, EFERT, LOTCHEM, while laggards included: SFL, ATRL, HCAR, HASCOL and KTML.
During next week the market is going to watch host of events closely where ongoing negotiations with IMF remain paramount and an agreement there will provide a much needed trigger for the market. However, political uncertainty on various fronts still remains with opposition parties threatening to stage protest across the country. Moreover, another key factor influencing market performance is monetary policy which is due to be announced towards the end of the month. Analysts continue to advocate thematic plays which include Banks (on monetary tightening), Construction-driven sectors (Cements, Steel), and Textiles (on depreciation of PKR and strong export prospects).