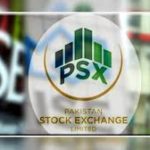 Continuing with trend of earlier week, the benchmark index of Pakistan Stock Exchange (PSX) shed 0.94%WoW to close at 40,187 points. The surge in COVID -19 cases and announcement of smart/micro lockdowns in major metropolises dampened investors' sentiments. Other major news flows during the week were: 1) PTI forming Government in Gilgit-Baltistan following a strong showing in local elections, 2) finalization of templates for turning MoUs into revised PPAs for IPPs with the agreed upon timeline for finalization ending on February next year, 3) the G-20 extending debt relief to affected countries to June next year, 4) IMF mission to arrive soon for engaging in talks with the Government relating to revenue mobilization and power sector reforms as steps to continue EFF facility, 5) PSX exploring possibility of widening circuit breakers to 10%, 6) Current Account witnessing surplus at US$382 million for the 4th consecutive month in October 2020 and v) CCP hinting at anti-competitive practices of cement manufacturers.
Amongst major sectors, E&Ps and OMCs lost 2.2% WoW and 1.8%WoW despite 4.1%WoW increase in Oil prices as investors opted for profit-taking. It was followed by Cements (down 1.2%WoW) and Autos (down 1.1%WoW). In other sectors, Vanaspati and Allied Industries segment gained 5.1%WoW. Flow-wise, foreigners off loaded US$6.5 million, while mutual funds followed suit with a net sell of US$6.6 million, which was absorbed by Individual and Companies with net buy of US$6.4 million and US$4.3 million respectively. Top gainers during the week were: ILP, NCL, UBL, EPCL and FABL, while laggards included: COLG, STJT, NATF, SYS and DAWH. Average volumes also contracted to 171.2 million shares from 289.6 million shares a week ago, indicative of uncertainty amongst market participants. Volume leaders were: UNITY, TRG, MLCF, KEL and SNBL.
Market is likely to remain range bound in the near term as Government is expected to beef up restrictions on commercial activities in a bid to curtail COVID-19 spread. Volatility may also persist which provides opportunities for application of short-term trading strategies. Longer term accumulation is advised in case of sharp corrections. Preference is tilted towards Banks (particularly top tier as expectation of resumption in dividend payouts could drive stock performance in these scrips, Textiles, Construction related sectors and Power.