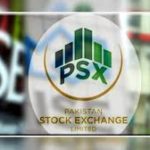 Pakistan Stock Exchange (PSX) witnessed mixed sentiment during the week ended 13th November 2020 on the back of positive developments globally. Starting the week with clarity over the US elections, index showed strength in the initial hours of first trading session, but gains were later pared on the back of alarming increase in COVID-19 cases. Pfizer's announcement of its vaccine being 90% effective created euphoria in international markets and PSX benchmark index witnessed an increase of 369 points during second trading session of the week, but once again alarming increase in COVID-19 cases turned out to be a dampener resulting in fall of 633 points during the fourth session. Consequently, the week closed at 40,569 points, down 0.4%WoW.
During the week, Oil & Gas Exploration companies remained among the top performers as oil prices rebounded on the back of Pfizer's vaccine announcement and significant drawdown of inventories. Cement sector witnessed 3.9%WoW fall as market reacted to increasing coal prices and decrease in dispatches during the ongoing month.
Major news flow during the week included: 1) Saudi Arabia indicating that it might refuse a rollover of US$2 billion facility to Pakistan, 2) Pakistan planning to float much delayed Eurobonds up to US$1.5 billion within two months to shore up foreign exchange reserves, 3) Auto sales showing an upward trend in 4MFY21 with 8.1%YoY rise in car sales, 4) IMF getting ready to convert all missed structural benchmarks as "prior actions" for the formal revival of second review under the US$6 billion program, and 5) Inflows of workers' remittances remaining over US$2 billion for the fifth consecutive month in October 2020.
Average daily trading volume declined to 289.7 million shares, from 368.2 million shares in the previous week. Top performers during the week were: SYS, SFL, COLG, GHGL and GLAXO, whereas laggards included: FFBL, SNGP, HCAR, SSGC, and PSMC.
Volatility is likely to prevail over in the coming week amid rising COVID-19 cases across the country and foreign investors shifting portfolio towards safer bets. However, any weakness should make valuations attractive with preference tilting towards Banks (particularly top tier on expectation of resumption in payouts), Construction related sectors, Power and Textiles.