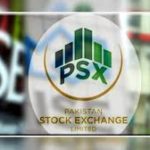 Treading on gains posted in the earlier weeks, the benchmark index of Pakistan Stock Exchange (PSX) inched up 1.21%WoW to close at 42,531 pointed for the week ended on 11th September 2020. The rally was supported by prominent performance of heavy-weights Banks and Cements. Banks came on the investor's radar, being trading at discount.
Cement witnessed run up as Prime Minister announced Karachi uplift package of Rs1.1 trillion. E&P sector witnessed erosion in value on declining international prices of crude oil and cabinet ratifying CCoP's decision to offload 7% and 10% shares of OGDC and PPL respectively. However, large gas discovery in Kalat of over one trillion cubic feet (TCF) by Pakistan Petroleum (PPL) provided some impetus.
This was also reflected by average daily trading volume exceeding 750 million shares. Top performers of the outgoing week were: BYCO, JLICL, KOHC, SYS and NATF, whereas laggards included: IDYM, PIOC, MEBL, COLG, and MLCF.
Some of the news driving the market during the week included: 1) progress on FATF with National Assembly and Senate taking up more bills, 2) various developments relating to power sector structural issues, and 3) IMF asking Pakistan to increase gas, electricity tariffs. Foreigners emerged as net sellers with outflow of US$4.3 million. Corporates also indulged profit amounting to net outflow of US$16.7 million, which was absorbed by individuals (US$22.8 million) and mutual funds (US$8.5 million).
Dominated by liquidity flush, market is expected to remain volatile in the upcoming weeks with valuations stretched in most sectors. In this backdrop, stock-picking with a keen eye on news flow holds the key in our view for generating alpha while we advise caution in building long term positions at current levels barring banks amongst major sectors that are still trading at discounted valuations. Result season continues with Millat Tractors (MTL), Interloop (ILP), Kot Addu Power Company (KAPCO), D.G. Khan Cement Company (DGKC) and Mughal Iron and Steel Industries (MUGHAL) due to announce their financial results in the upcoming week.