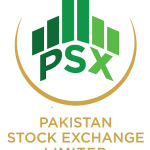 The market remained jittery during the week ended on August 26, 2022. Political uncertainty was further enhanced after a case was registered against ex-Prime Minister Imran Khan in the Anti-Terrorism Court. This shadowed positive news regarding foreign exchange inflows and SBP keeping interests rates unchanged. Erosion in PKR value against the US$ continued, with the currency depreciating 2.72% against the greenback over the week, to close at PkR220.66/US$.
The benchmark index lost 679 points, down 1.57%WoW. Participation in the market was also lackluster, with average daily traded volume dropping by 52%WoW to 250 million shares. SBP also conducted T-Bill auction this week mobilizing PKR780 billion as against a target of PKR750 billion.
Other major news flows during the week were: 1) SBP indicated that Pakistan was over-financed by US$4 billion, 2) Qatar's Sovereign Wealth Fund hinted to invest US$3 billion in Pakistan with Saudi Arabia also indicating to invest US$1 billion, 3) FFC reduced DAP prices by PKR850/bag, 4) SPI rose by 44.58%YoY and 1.83%WoW, and 5) CAD dropped 45%MoM to US$1.2 billion at end July 2022.
The top performing sectors were, Woolen, Glass and Ceramics, while the least favorite sectors were: Miscellaneous and Vanaspati & Allied Industries.
Top performing stocks were: TGL, BNWM, FATIMA, LUCK and SCBPL, while laggards were: PSEL, POML, KTML, PSO and AICL.
Banks and DFI remained the major buyers with net buy of US$4.1 million, followed by Individuals (US$3.8 million). As against this, Insurance Companies emerged as the top seller with net sell of US$5.1 million followed by Mutual Funds (US$3.8 million).
With the IMF tranche (US$1.2 billion) expected to be released by end August, would also unlock inflows from friendly countries, the development may lead to positive sentiment in the market. Pakistan's currency is also expected to gain footing as the fall in foreign exchange reserves is arrested, courtesy foreign exchange inflows, expected to materialize soon.
Furthermore, the ongoing result season will keep all eyes on the scrips yet to announce results, including heavyweights in the E&P sector. However, with the economy slowing down—an intended outcome of the SBP's contractionary policies—and the effects of floods across the country, could adversely affect the sentiment.