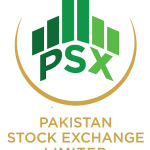 During the week ended on December 17, 2021, an otherwise volatile week, the KSE-100 index closed at 43,901 points, up 1.2%WoW. It was the steepest performance in the past 4 weeks, with the catalyst being the forward guidance by the State Bank of Pakistan (SBP). The Monetary Policy Committee (MPC) of the SBP another 100bps hike, taking the policy rate to 9.75%. It also communicated to "pause" monetary settings in the near term, expecting recent policy decisions to moderate demand pressures in the coming months. However, the sentiments were disturbed by the recently concluded T-Bill auction with the cut-off yield remaining flat – reflecting a large divergence between the current policy rate and the yield. Average daily traded volume improved to 265.0 million shares, from 203.8 million shares recorded a week ago.
Other major news flows during the week included: 1) lingering concerns on potential delay in IMF program by a couple of weeks since authorities are yet to meet prior commitments, 2) remittances rising during 5MFY22 by 10%YoY to US$12.9 billion, 3) car sales growing 62%YoY to 90,303 units during first five months of the current financial year, 4) GoP announcing reduction in POL prices, 5) large scale manufacturing index posting an uptick 3.6%YoY in 4MFY22, and 5) GoP mulling to increase base tariff by PKR0.95/unit.
Sector-wise, within major sectors, Engineering and Techs gained 10.4%WoW and 10.3%WoW respectively whereas Commercial Banks remained the laggard with flat returns. Overall sectoral performance was led by Textile weaving (up 12.1%WoW) followed by Woolen (up 11.3%WoW).
Flow-wise, foreigners offloaded US$3.5 million holdings, attributable to strategic portfolio alignment in the context of faster-than-expected tightening by the US Fed, which was absorbed by Companies and Individuals with net buy of US$5.1 million and US$2.7 million respectively. Stock wise, top gainers were: KTML, UNITY, PIOC, ANL and CHCC, while worst performers included: MUREB, SNGP, ATLH, MCB and NESTLE.
Market is expected to regain momentum in the coming weeks inspired by secondary market money market yields likely normalizing going forward and year-end phenomenon. Medium-term performance is likely to be governed by the IMF Executive Board's approval regarding resumption of the program. Analysts advocate for building positions in Banks, and Infrastructures (Cements, Steel and Construction-Allied).