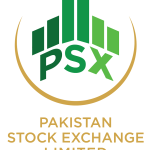 Pakistan Stock exchange closed almost flat during the week ended on 16th July 2021 at 47,834 points, up 0.6%WoW. The investors preferred to remain on sidelines eyeing Eid holidays Average daily trading volumes contracted 4.0%WoW to 467 million shares. Major activity continued to be in the main boards items. Similar muted performance was recorded across all sectors with exceptions being Modarabas (up 57.3%WoW), and Textile weaving (up 9.1%WoW).
Major news flows of the week included: 1) LUCK locking-in contract for setting-up plant for manufacturing of Samsung mobiles in Pakistan, 2) COVID positivity rate increasing to 6.1% from 3.8% at the start of the week while Sindh imposed restrictions on certain activities to counter the spread, 3) Cabinet deferring decision to cut Additional Custom Duty (ACD) and Regulatory Duty (RD) on LCVs and Cars in CBU condition, 4) Ambassador Zalmay Khalilzad's visit to Pakistan in relation to situation in Afghanistan, 5) SBP reserves reaching 4-year high with receipt of US$1 billion Eurobond influx, 6) GoP possibly renegotiating PPA with 12 IPPs on advice of the anti-graft watchdog, 7) Pakistan finalizing agreement with Russia for construction of North-South Gas pipeline, and lastly 8) The G20 Finance Ministers voting for setting a global floor on corporate tax.
Flow wise, foreigners emerged net buyers during the week with a net inflow of US$4.6 million, mainly in Cements, Techs, and E&Ps. On the local side, Insurance and Banks turned out to be the net buyers with US$12.7 million and US$1.7 million, respectively while Individuals and Brokers squared their positions indicated by net sell of US$10.0 million and US$6.3 million, respectively.
Top performers during the week were: GADT, STJT, PSX, SYS and GATM, while laggards were: HASCOL, SCBPL, GATI, PMPK and NESTLE.
Analysts expect post-Eid performance would be dependent on data points relating to COVID and developments on political front and negotiations with IMF. Moreover, result season is likely to pick pace determine performance outlook for individual stocks. Analysts continue to advocate for thematic plays including Cements, Steel and Construction-Allied, while textiles and PSO seems attractive on possibly stronger earnings invigorating investor interests. Refineries have recorded lackluster performance FYTD despite clarity on policy incentives. However, they believe earnings announcements would bring fresh interest in the sector.