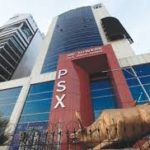 Battling significant headline risk from the FATF plenary meeting vote for Pakistan's status on the grey list, the benchmark index of Pakistan Stock Exchange (PSX) rallied 2.7%WoW. Major earnings beats across Banks, Cements and Fertilizers provided fuel to the rally. For the week ended 23rd November 2020 the index closed 41,266 points. Volume leaders during the week were: HASCOL, UNITY, KEL and TRG. Stocks leading the index higher included, UNITY, ATRL, CHCC, while laggards included: GATU, ABOT and EPCL.
Volumes spiked 57.3%WoW where major forces driving investor sentiment were long consumer cyclicals (Cements, Autos, Edible Oils) as an improving external situation and Rupee stability eases cost pressures for import reliant sectors, and earnings outperformance for 1QFY21 and 3QCY20) period for Banks and Fertilizers, with resumption of payouts by Banks a notable catalyst.
Other developments during the week included: 1) Pakistan posted US$73 million current account surplus in September 2020 compared to US$211 million in August 20, where on a cumulative 1QFY21 basis current account surplus of U$792 million was achieved against a deficit of US$1.5 billion recorded in first quarter of last financial year, 2) ECC approved supply of RLNG till the end of November 2020, ensuring the supply of RLNG to fulfill the requirements of two fertilizer plants namely Agritech and Fatima Fertilizer, 3) Drug Regulatory Authority of Pakistan (DRAP) fixed the maximum retail prices (MPR) of 253 drugs on the basis of its packing sizes with certain other conditions, and 4) Government agreed to give tax concessions to Pakistan's big retailers in return for their commitment to documenting their businesses.
FATF outcome was noticeably favorable with authorities accepting Pakistan's policy actions to mitigate AML/CFT risks by reducing the number of Action Items to be addressed to 6 by February 2021. The companies scheduled to announce financial results over the coming week include NBP, PSO, FFBL, MCB and PAEL, likely to keep volumes buoyant.