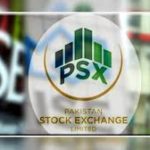 The week ended on 16th October 2020 began on a positive note buoyed by a pickup in worker's remittances and encouraging statements by government officials with regards to Pakistan's progress on FATF front. The benchmark index closed the week at 40,164 points, down 1.55%WoW.
Average daily turnover also remained lackluster at 295 million shares, down 29%WoW as investors awaited clarity on FATF and political front. Top performers in the outgoing week included: YOUW, ANL, FFBL, SCBPL, and FATIMA, whereas laggards were: SNGP, HASCOL, ATRL, ILP and HMM.
A disappointing result by HASCOL (one of the market's consistent volume leader), coupled with political noise of upcoming meetings by opposition parties commencing 16th October kept the investors at bay. Financial results of EPCL and HBL beat consensus earnings' expectation on the upside during 4th and 5th session, respectively.
Major news flow during week under review included: 1) another hike in prices of essential food items, 2) Government hires firm to solicit US support on FATF issue, 3) body overseeing IPPs deals execution re-jigged, 4) auto sales rise amid fall in production, 5) G-20 suspends poor nations' debt payments for six more months, 6) SBP announces Rs33 billion government markup subsidy, and 7) hike in power tariff for KE consumers notified.
The upcoming week is expected to be influenced by the show of strength in jalsas in Gujranwala and Karachi, on 16th and 18th October respectively. In addition, FATF plenary meetings are scheduled on 21-23 October, where status quo is expected. Nonetheless, negative outcome may keep sentiments negative and volumes may decline further.
Important upcoming result announcements include: UBL, AKBL, MEBL, DGKC, MLCF, ENGRO, EFERT and KAPCO. Any surprise in results of the aforementioned scrips is likely to draw lukewarm response from the market, given political noise as well as scheduled FATF meeting during