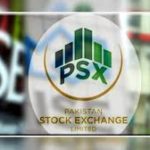 The benchmark index of Pakistan Stock Exchange (PSX) stumbled with the start of 4QCY20 and slipped 3.9%WoW, closing the week ended on 2nd October at 40,071 points. Average daily traded volumes for the week was reported at about 391 million shares, down 16%WoW after a strong run up. Volume leaders of the week included: HASCOL, UNITY, KEL and TRG. Scrips leading the performance board were: EFUG, PSX, ICI and SCBPL, whereas laggards were: HASCOL, UNITY, SHFA and ATRL.
Key news flows impacting the market over the week included: 1) ongoing negotiations with IPPs gaining pace as parties argued over points of contention as the GoP reportedly assessed options for up to Rs620 billion in tariff savings over the next three years, 2) shortages in the Sui system are likely to range between 1,000-1,500mmcfd well above the GoP's claims of 350-500mmcfd shortfall during upcoming winter months where utilities have announced curbs to CNG supply and residential customers, 3) revenue collection during 1QFY21 surpassed the target despite missing the monthly target in September, 4) the ECC of the cabinet approved an increase in gas tariff for specific commercial consumers and passing of fuel adjustment charges to end-consumers of electricity in a bid to raise additional revenue of  up to Rs40 billion for Sui utilities and 5) GoP reportedly exempted builders from disclosing source of investment if they complete new housing projects within less than two years, in the latest move to optimize the PM's construction sector incentives for low cost housing development.
In the coming week, investors are advised to follow a buy at the dip strategy, with some shifts in sectoral allocations. Risks on the periphery include resurgence in COVID-19 and any rise in the political noise.