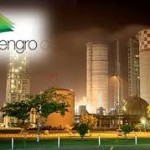 According to a news report Economic Coordination Committee (ECC) of the cabinet is consulting with the ministries to take a decision on 60 million metric cubic feet/day (mmcfd) of gas supply to Engro Fertilizers. The agreement with the Company on a temporary supply expired in December 21, 2015.
The ECC is seeking advices from the ministries of law and petroleum on whether to continue supply gas to the Company.
One is completely shocked at the level of ignorance of the members of ECC and ministries as the Government of Pakistan (GoP) had decided as back as in 2001 Fertilizer Policy to dedicate Mari gas field to fertilizer industry.
Based on this decision gas was allocated to Fatima Fertilizer and later on to Engro's new plant. Therefore, the question of this reversal does not arise.
According 2001 Fertilizer Policy gas supply to Guddu power plant should have been stopped with the passage of time. If gas supply remained on it was violation of the Policy.
The single largest argument against curtailment of gas supply to fertilizer plants is that the decision leads to import of urea on which millions of dollars are spent and on top of that the GoP is forced to pay billions of rupees subsidy.