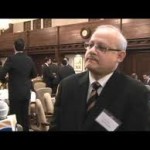 During the week ended 18th July Karachi Stock Exchange continued to rally higher, where the benchmark KSE‐100 index reached record‐high levels to close the week at 35,888, up 2.21%WoW. Along with this, average daily turnover for the week saw a surge of 26.7%WoW and exceeded 479 million shares. Iran and six major powers reached a nuclear deal agreeing to lift sanctions on the country, triggering expectations of increase in global oil supply which remained a dampener for the Oil & Gas sector's performance. Other major news flows during the week included: 1) Remittances for FY15 touching historic peak at US$18.4 billion, up 16.5%YoY, 2) FDI during FY15 witnessing a decline of 58% to US$709 million, 3) GoP raised PkR51.69bn in the July'15 PIB auction, 4) expectations for ECC to increase gas prices by 15‐20% after Eid and 5) Transparency International Pakistan raising allegations against K‐Electric (KEL) of tax evasion of Rs111 billion. Leaders at the bourse for the week were SNGP, LOTCHEM, FFBL and SSGC, while laggards included 1) OGDC, POL, PPL and MEBL. Foreign investors remained buyers, though with paltry inflows of US$0.16 million. With the earnings season set to start next week, analysts expect the market to continue its strong performance post Eid holidays. Furthermore, SBP is expected to announce its monetary policy review for July'15, where analysts anticipate it to maintain status quo. However, any reduction in discount rate positive can be a positive trigger for the market.
In a sustained effort to drive out US shale production, OPEC member countries kept their supplies on the higher side in June'15 as well. As per the latest OPEC report the cartel's daily oil production in June'15 increased to 31.38 million barrels as compared to 31.09 million barrels. OPEC's Jun'15 production was also at the highest level during CY15TD where it marks the second consecutive month where the cartel pumped more than 31 million barrels per day in the world markets. During the period under review, major production boost came in from Iraq, Nigeria and Saudi Arabia as they cumulatively added 334,000 barrels daily to market facing glut. Conversely, lower production coming in from African and South American OPEC members shaved off the cartel's daily production by 40 barrels. Going forward, analysts believe OPEC will continue to deliver additional oil into the international markets especially in the backdrop of the recent increase in operating rids in the US, which suggests that US oil shale remains unaffected by OPEC's tactics. These two developments are likely to keep oil prices in check going forward. Moreover, any positive developments on Iran nuclear deal can exert additional pressure on international oil prices and are likely to be sentiment dampeners as far as Oil and Gas sector at the KSE is concerned. However, the three companies PPL, POL and OGDC are likely to remain focus of local and foreign investors.
According to an official announcement to the Danish Financial Supervisory Authority, a Danish company has entered into an agreement with DGKC for supply of cement plant with production capacity of 8,500tpd (2.5 million tpa) at Hub (Baluchistan). According to the notice, DGKC will be acquiring the plant (engineering and equipment) at a cost of Rs6.5 billion (US$65 million). The latest development in DGKC's move into the South is expected to create some turbulence for the sector (in terms of price performance) as rumors and threats of predatory pricing are blow out of proportion providing a good opportunity for value hunters to accumulate. Analysts believe that the threat of predatory pricing or price undercutting in the industry is low as DGKC along with other companies operating at high capacity utilization levels are now positioning themselves to take advantage of the government's public policy towards development programs and incremental demand emanating from expected projects earmarked under the domain of China Pakistan Economic Corridor (CPEC).
Pakistan Automotive Manufacturers Association (PAMA) has released auto sales figures for June'15. According to the details auto sales for the industry posted a stellar growth of 31%YoY during FY15 and reported at 180,000 units against 137,000 units sold in FY14. Car segment posted a growth of 28%YoY to 151,000 units while LCV & Pickup grew by 53%YoY to 29,000 units respectively. On monthly basis, auto sales decelerated by 8% in June'15 to 18,000 units with 9% decline in car sales to 14,000 and LCV & Picks up dropped by 5% to 4,000.
Indus Motor (INDU) outperformed its peers as it depicted a stellar growth of 68%YoY to 57,000 units during FY15 as compared to 34,000 units in FY14. Sales of Pak Suzuki Motors (PSMC) also grew by 27%YoY to 99,000 units whereas Honda Atlas Cars (HCAR) sales remain muted at 24,000 units. PSMC maintained its market dominance with 55% share; a drop of 2% from last year. INDU managed to increase its market share to 32% with the help of its successful new corolla model. HCAR's share declined by 4% during the period as customer preferred Toyota's Corolla over Honda's Civil which are comparable variants. Analysts anticipate industry growth to continue in FY16 as 1) customers will be more inclined to use low rate auto car financing facility amid record low discount rate, 2) a strong Rupee is expected to keep the cost of production lower and hence the prices of cars to remain intact which would further fuel up the auto sales and 3) overall economic recovery on the back of ongoing fiscal measures is expected to support auto sales further.