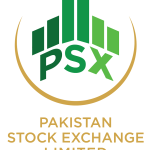 The week ended on 30th April 2020 (Friday being a holiday) has bumpy start, the benchmark index of Pakistan Stock Exchange (PSX) declined by 1.5%. The market witnessed a stellar performance throughout the remaining three days, providing a perfect closing to the month where 16.7% gain during April, the highest gain in April for the last decade at least.
Various factors contributed to the cause as increasing oil prices (WTI and Brent) provided much needed support to the oil and gas sector which emerged as one of the top performing sectors for the week. The expectations of further monetary easing kept cyclical sectors like Cement and Engineering into the limelight, providing more fuel to the market, helping the Index to close the week at 34,112 points, up 3.98%WoW.
Other Key news flows impacting the market during the week included: 1) Government deciding to extend lockdown till the middle of Ramadan, but cautioning the nation that the anti-virus fight had entered a decisive phase, 2) Asian Development Bank (ADB) agreeing to provide about US$1.7 billion by the end of calendar year to help Pakistan absorb the fiscal shocks from the Coronavirus pandemic, 3) Government slashing profit rates on all savings schemes and accounts of the Central Directorate of National Savings (CDNS) where profit rate on Defence Savings Certificates has been reduced to 8.54 percent, 4) Economic Coordination Committee (ECC) approving a support package of over Rs50 billion for small and medium enterprises (SMEs), and 5) Finance Ministry indicating an allocation of Rs600 billion for the PSDP for the next budget.
Sectors driving returns included: Automobile parts and accessories, Oil and gas exploration and Power, while Tobacco and Commercial Banks remained in the red. Top gainers of week were: ISL, NATF, HUBC and NML, whereas laggards during were: IDYM, SCBPL and BAFL. Average daily traded volume declined significantly with the start of Ramadan to 178.6 million shares, down 31.5%WoW. Volume leaders being: MLCF, HASCOL, UNITY and PAEL. Mutual Funds (US$4.2 million), Companies (US$3.6 million) and Individuals (US$2.3 million) emerged net buyers during the week, while FIPI outflows continued (US11.6 million), CYTD outflow rose to US$207.2 million.
With the bulk of result season behind us, market is likely to shift its attention towards upcoming inflation numbers, where a low number can keep the mood upbeat – AKD Research expects inflation for April 2020 at 8.55%. Coupled with the expectations of further monetary easing, market may overlook the risks from increasing cases and deaths due to COVID-19. However, some profit -taking cannot be ruled out after a jubilant month.