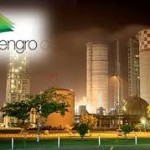 Keeping up with the trend set in the previous month, Pakistan's fertilizer offtake growth (on MoM basis) continued with its upward trajectory as posting 34%MoM growth due to massive increase in urea sales.
According to the data released by National Fertilizer Development Center (NFDC), cumulative fertilizer offtake in June'15 was recorded at 566,000 tons as against 421,000 tons sold a month ago.
Urea production increased by 15%MoM/10%YoY, whereas urea offtake increased by 11%YoY. Analysts say the robust offtake in June'15 was due to news regarding an imminent gas price hike which will increase fertilizer cost of production.
The country's cumulative urea sales for 1HCY15 increased 12% to 2.86 million tons as compared to 2.55 million tons during 1HCY14. Similar to urea, DAP sales also improved by 14%YoY during the corresponding period to 465,000 tons from 408,000 tons.
Fertilizer sector remained amongst the best performing sectors at the Karachi Stock Exchange, outperforming KSE-100 index by 17%CYTD.
With improvement in 1HCY15 total urea offtake, imported urea sales also improved by 33%YoY to 392,000 tons. Analysts cite a lower price differential between imported and local urea along with increased supply of domestically produced urea and brand awareness as the main contributing factor behind this trend.
Improvement in local urea sales can also be attributed to higher indigenous production during 1HCY15 up by 4%YoY to 2.47 million tons on the back of improvement in capacity utilization of ENGRO and FATIMA.
On the offtake front, the country's total urea sales during FY15 was 5.9 million tons against 5.7 million tons in FY14, up 3%YoY while locally produced fertilizer sales grew by 4%YoY to 5.08 million tons.
In FY15, implementation of EFERT's concessionary gas rate for its EnVen plant and passing of GIDC Act 2015 remained the highlights for the fertilizer sector in Pakistan.
While demand side dynamics are expected to remain favorable going forward, analysts expect ENGRO and FATIMA to continue to be in the limelight as potential gas price rationalization in August'15 leads to increase in feedstock prices.