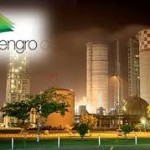 Engro Fertilizers (EFERT) has released 3QCY20 results, posting profit after tax of Rs7.03 billion (EPS: Rs5.27), up 111%YoY and 81%QoQ. The earnings were above expectation. On PBT level, the earnings posted an increase of 21%YoY and 25%QoQ on the back of 1) increase in topline due to 35%YoY uptick in urea offtake with increase in Urea/DAP prices on sequential basis, 2) decline in other expenses and 3) lower finance cost, amid falling interest rates. Analysts tweak their earnings estimates to incorporate 1) tax provisions of Rs2.6 billion in full year EPS and 2) payment of GIDC dues in 48 installments. Revised earnings are up by 4% on average, accounting for lower borrowing.
EFERT also announced a 2nd interim cash dividend of Rs5.0/share (3QCY19 DPS: Rs6.0), taking cumulative payout to Rs9.0/share (9MCY19 DPS: Rs11.0). While the payout ratio declined from 140% in 9MCY19 to 105% in 9MCY20, it surpassed expectations. The 3Q payout indicates EFERT's comfortable liquidity situation despite overdue GIDC payment over next 4 years. The GIDC payment amounts to Rs19 billion, translating into per annum cash outflow of Rs4.5 billion. Latest financial statements however, suggest EFERT has sufficient liquidity to pay 100% of the amount, hinting towards continuation of strong cash payouts. Going forward, analysts maintain payout ratio at 100% of net profit. A downside risk to the estimates is the payment of GIDC on concessionary gas since CY15, which is still a sub-judice matter.
To recall, tax regulations were implemented in sales tax and income tax laws in Budget FY21, seeking to increase cost of doing business of manufacturers in case of sales to unregistered persons. For sale to unregistered dealers, 10% expense deduction was disallowed w.e.f from October 2020. Assuming 100% of dealers are not registered in sales tax, it could imply negative earnings impact of approximately Rs2 billion per annum (EPS impact Rs1.50) for EFERT. The Company has already increased Rs25/bag in August 2020. However hefty inventory levels of urea at 600,000 tons may weigh negatively on the Fertilizer players' ability for a pass-on in 4QCY20.
As per Section 8(2) of GIDC Act 2015, exclusion from GIDC liability for retrospective application to persons falling under the category of "Industry" is applicable if the same has not been passed on to the consumers. However, the workings show GIDC impact of Rs370/bag was passed on to the end consumers, along with Rs74/bag impact of gas price increase through urea price hikes between CY11-15. Henceforth, EFERT, combined with other fertilizer players may not be able to exclude themselves form GIDC liability for retrospective application.