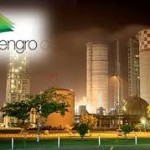 As per the data released by the NFDC, urea offtake for October 2020 increased 5%MoM and 247%YoY to 413,000 tons. The significant uptick in offtake on YoY basis was due to low base effect.
To recall, gas price hike of 62% for feedstock and 31% for fuel became effective in July 2019, and consequent urea price hike in September 2019 led to a pre-buying trend in preceding months (urea price hike was on hold, in anticipation of GIDC removal). On cumulative basis, urea offtake is up 3%YoY in 10MCY20.
However, the cumulative numbers are not reflective of the actual offtake trend for fertilizer players operating on indigenous gas, which have posted a double digit growth in offtakes over 10MCY20. However, LNG based FatimaFert and Agritech witnessed 91YoY and 74%YoY decline in offtakes respectively in 10MCY20, taking the cumulative industry offtake number to 3%.
Amidst indigenous gas based Fertilizer players, FATIMA emerged as leader with 55%YoY increase in urea offtake during 10MCY20, followed by FFBL with 28%YoY higher urea offtake during the period. The urea inventory at 671,000 tons has increased 44%MoM due to LNG supply to hitherto closed fertilizer plants, it still remains 24% lower than levels in the same period last year.
FFBL's market share in aggregate DAP offtake rose to 57% in October 2020. This was despite DAP offtake for the month remaining flattish on MoM, but declined 15%YoY. The offtake was recorded at 229,000 tons. This is due to lower imports of DAP on the back of uptrend in DAP international prices. FFBL, the sole local manufacturer, has therefore witnessed increase in market share during October 2020. FFBL posted 37%MoM and 163%YoY increase in DAP offtakes. As against this, EFERT posted a decline of 21%MoM and 41%YoY in October 2020.
While phosphoric prices have recently seen an upward trend, analysts expect FFBL to remain at forefront in terms of DAP offtake, leading to profits on core business in 4QCY20. However, on the flipside, some of those gains are expected to be pared off by the budgetary measures discouraging sales to unregistered dealers.