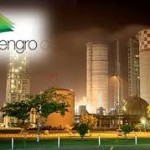 As per data released by the NFDC, urea offtake for July 2020 declined 51%MoM but increased 24%YoY to 574,000 tons. The sequential decline in offtake was as a result of high base effect. The farmers had delayed their purchase decision in May 2020 in anticipation of subsidy on urea. In addition, budgetary announcements included punitive action for selling urea to unregistered dealers which resulted in pre-buying in June 2020.
On YoY basis, the increase in price by manufacturers was witnessed across the board, except for FFC (urea offtake down 37%YoY). EFERT led the pack, accounting for approximately 60% of urea offtake during the month. With EFERT's inventory having normalized to approximately 120,000 tons after hitting a high of 600,000 tons during the year, the company was quick to increase urea price by Rs25/bag in early August 2020, to make up for a comparatively higher decline of Rs400/bag in urea price as compared to Rs160/bag cost reduction benefit post GIDC elimination.
The price hike may result in normalization of EFERT's offtake in coming months. On cumulative basis, the urea offtake remained flattish YoY at 3.2 million tons for 7MCY20. Dismal offtake in the month of July 2020 has made FFC to lag on cumulative basis, whereas FATIMA and FFBL led the pack.
DAP offtake for July 2020 increased to 247,000 tons, due to onset of Rabi season. On cumulative basis, FFBL remained at the forefront, with DAP offtake up 18%YoY in 7MCY20.
After the recent GIDC decision by the Supreme Court, FFC / EFERT / FATIMA / FFBL may be able to pay approximately 70/ 45 /30 / 20 percent overdue GIDC payables through existing short term investments and cash flow. Analysts highlight FFC as the top pick in Fertilizer sector due to: 1) best liquidity situation as aforementioned and 2) healthy EBITDA generation, which will enable the company to sustain its dividend yield. Worst affected players include FFBL, with food subsidiaries already causing a drain on Company's liquidity. EFERT and FATIMA may be adversely affected if GIDC is also collected on concessionary gas.