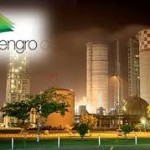 Year 2015 (CY15) also proved dismal for the for the fertilizer industry of Pakistan. The indigenous production showed hardly any sign of improvement in capacity utilization. According the details released by National Fertilizer Development Corporation (NFDC) CY15 offtake was recorded at 8.63 million tons, up by paltry 2%YoY as compared to a year ago.
Disappointing was the decline in urea sales to 5.62 million tons during CY15 from 5.63 million tons in CY14, down by 0.3%YoY. The flattish trend in urea sales is being attributed to weak farm incomes on the back of depressed commodity prices coupled with persistently high prices of urea as manufacturers tried to pass on the impact of GIDC and gas tariff hike to the farmers.
The positive point was that imported urea sales went down by 32%YoY in CY15 due to the increase in the production of Engro Fertilizer (EFERT) and Fauji Fertilizer (FFC), up by 8%YoY and 6%YoY respectively. FCC and EFERT remained the major gainers (market share up 1ppt for both players).
During CY15 offtake of locally manufactured urea witnessed a growth of 5%YoY to 5.10 million tons, while sale of imported urea came down by 32%YoY. During this period FFC sold 2.41 million tons (up 2%YoY), EFERT sold 1.88 million tons (up 3%YoY) and FATIMA sold 384k tons (up 3%YoY) of urea.
Lower urea demand was driven by: 1) 2%YoY increase in average urea prices in CY15 on the back of passing on of GIDC and gas price hike and 2) global commodity prices going through a downward cycle, negatively affecting farmers' propensity for urea consumption.
On the flip side, total DAP sales increased by 8%YoY during CY15 to 1.80 million tons as compared to 1.65 million tons during CY14. This increase was witnessed post September 2015 on the back of Rs500/bag subsidy provided by the GoP under the 'Kissan Package'. Looking ahead, with sowing of wheat completed, demand for DAP is likely to cool off in the coming months.
With little respite in sight for global commodity prices along with depressed farmer incomes, analysts believe Pakistan's urea demand in CY16 to hover between 5.5 million to 5.7 million tons. This coupled with the sector's ability to produce above 5 million tons of urea per annum is likely to further contain its import.
However, with farmer economics already going through a down cycle it will be a tough task for fertilizer manufacturers to fully pass on any increase in cost from further gas tariff rationalization (expected in Jun'16) owing to depressed outlook for international prices of urea.