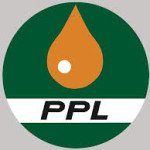 Pakistan Petroleum (PPL) reported its 2QFY23 earnings earlier today, posting profit after tax of PKR 22.17 billion (EPS: PKR8.15) for the quarter, lower by 16%QoQ but higher by 55%YoY.
The Company has posted its highest ever half-yearly topline, PKR138.2 billion (up 53%YoY), mainly driven by an appreciating US$ dollar, up 31%YoY alongside higher crude prices up 28%YoY, which averaged at US$98/bbl during the period.
Exploration expenses have been reported at PKR7.79 billion during the quarter
Aside from routine seismic activities, Company tested and drilled one development well (Shahpur Chakar North X-1) with proven production capability of 15.2 mmcfd and 321bbd during the quarter.
Other income for the quarter slipped to PKR1.95 billion (down 60%QoQ) possibly due to minimal exchange gains as compared to 1QFY23.
Along with the result, the Company also announced an interim cash dividend of PKR1.0/share, taking total 1HFY23 dividend paid to PkR1.0/share.