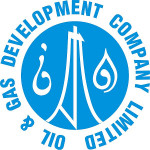 Oil & Gas Development Company (OGDC) has revised down its drilling target to 30 wells (earlier 45) with revised capex of up to Rs35 billion. Management said, they are the interested party in MARI Petroleum and in case of divestment by the Government of Pakistan (GoP) they may show interest in acquiring more share. Removal of cap on Mari dividend was also a long standing demand of OGDC.
Receivables of the company came down to Rs323 billion at end December 2020, from Rs342 billion in end September 2020. The decline can be attributed to Uch lease adjustment which has impact of Rs13 billion. This amount is now reflected as lease receivable and current portion of lease receivable.
Foreign exchange loss increased due to recognition of Uch Lease as asset (in US$ terms) and due to PKR appreciation the Company recorded FX loss on both lease amount and US$ reserves.
UCH adjustment had bottom-line impact of negative Rs1.8 billion or Rs0.42/share loss.
OGDC recovery from Sui Twins has been around 50%. During December 2020, the cash flows from Sui companies improved slightly.
With respect to TFC's given to OGDC in 2013 circular debt settlement, the Company has requested GoP to either pay it in cash or covert it into PIBs so that OGDC can sell these.
Nashpa compression project was completed in November 2020 which added 2,000 barrels of Oil and 5-6MMCFD gas. Capex incurred on this project amounted US$15 million.
Cash balance of the Company declined to Rs71 billion as of end December 2020, from Rs73 billion at end September 2020.
During 2QFY21, the Company posted EPS of Rs4.4/share, down 24%YoY. Net revenues declined by 15%YoY to Rs55 billion on the back of fall in oil and gas production by 3% and 11% respectively and reduction oil prices by 33%YoY.
Alongside the result, the Company declared dividend of Rs1.6/share, taking 1HFY21 payout to Rs3.6/share as compared to Rs4.25/share for 1HFY20.