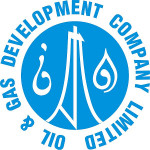 For the year ended 30th June 2015 (FY15), Oil and Gas Development Company (OGDCL) has posted profit-after-tax of Rs87.2 billion (EPS: Rs20.30) as compared to Rs123.9 billion (EPS: Rs28.21) for the corresponding period last year, a decline of 30%. The Board of Directors also approved final dividend at Rs1.50 per share, in addition to interim dividends already paid at Rs6.25, taking the aggregate payout to Rs7.75 per share. Results have attracted mixed response. While some analysts term it in line with market expectations, others have the contrary opinion.
According to BMA Capital the decline could be attributed to: 1) year-on-year drop in sales by 18% to Rs211 billion from Rs257 billion, 2) increase in exploration and prospecting expenditure by 33% to Rs11.6 billion from Rs8.7 billion and 3) higher effective tax rate.
The decline in sales was due to a 33% YoY decline in average oil prices and lower production, gas production declined by 3% YoY to 1,148mmcfd, primarily due to lower production from Qadirpur, Kadanwari and Bhit-Badhra.
OGDCL drilled 25 wells, including 14 exploratory and 11 development wells. It managed to deliver four successful exploration attempts at Soghri-1, Jand-1, Palli Deep-1 and Jarwar-1, with cumulative size of 1,737 barrels per day of oil (4.3% of current production) and 28mmcfd of gas (2.4% of current production).
The Company is currently exposed to exploration drilling in 12 wells with 4 wells each in gas-rich Sindh and oil-rich KP province. On the development front, drilling at 3 wells is in progress — Nashpa-6, Kunnar Deep-10 and Suleman-2.
The Company plans to drill 31 new wells, comprising 17 exploratory and 14 development, as per PPIS activity report. Nashpa development project has been delayed as the company highlighted to complete the project after 17 months of award of contract compared to previous deadline of May 2016.
Upon completion of the aforementioned projects, the company expects increase in its oil production by 5,630bpd (up 13.8pc) and gas production by 166mmcfd (up 14.5pc).