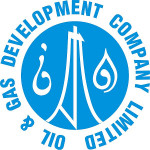 BMA Capital, one of Pakistan's premier financial group has recently released earnings forecast of Oil and Gas Development Company (OGDC). The brokerage house expects the largest exploration and production company to post robust growth earnings for FY14 with a 32%QoQ and 2.1xYoY growth in earnings to PKR31.2 billion (EPS: PKR7.3) in 4QFY14 compared to PKR15.1 billion (EPS:PKR3.5) in the corresponding period last year.
As a result, full year earnings are expected to grow by 35%YoY to PKR122.1 billion (EPS: PKR28.4) in FY14 as against PKR90.8 billion (EPS: PKR21.11) for FY13. The notable increase in earnings can be primarily attributed to 1) a 14%YoY growth in revenues owing to higher oil and gas production, 2) a 22%YoY higher other income and 3) a 42% lower exploration expenditure.  An 8pps decline in effective tax rate will likely add to the growth in bottomline.
The uptick in sales will be mainly driven by a) 4%YoY and 6%YoY increase in oil and gas production to 41,500bpd and 1,170mmcfd, respectively and b) 6%YoY depreciation in average PKR value against US dollar, c) 50% higher oil production from Nashpa and Tal Blocks (cumulative 37% share in OGDC's production) owing to start of Nashpa-4 and Makori East (both GPF and EPF) remained the prime reasons behind better oil production in FY14.
Along with this, notable improvement in production from own operated Uch, KPD-TAY, Nashpa and Kadanwari (40% share in OGDC production) remained the major growth drivers of gas production. However, a 3 to 4 percent drop in production from Qadirpur (30% share in production) will partially offset the gain from aforementioned fields. Furthermore, sharp increase in other income and lower exploration cost will further lift the bottomline. In FY14, BMA Capital expects other income to grow to PKR19.3 billion (up 22%YoY) on account of robust interest income on PIB subscribed in June'13. Moreover, a 42% decline in exploration cost to PKR8.7 billion due to reduced number of dry well write-offs and muted exploration activity will further add to the growth in profitability.