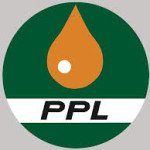 Pakistan Petroleum Limited (PPL) on Thursday announced to have found another natural gas and condensate reserve in Sanghar district of Sindh province.
"This is the fifth discovery in the (Gambat South) block after Wafiq, Shahdad, Sharf and Kinza gas and condensate discoveries," declared PPL in a press statement while disclosing a fresh find of about 8.5 million cubic feet gas and 115 barrels condensate per day from Faiz X-1 well.
With 65 per cent working interest, PPL is the operator of Gambat South Block with its joint venture partners Government Holdings (Private) Limited and Asia Resources Oil Limited with 25pc and 10pc interest respectively.
The announcement said exploration well Faiz X-1 was spud on October 17, 2014 and reached final depth of 3,564 meters on December 01, 2014. Based on wire line logs, potential hydrocarbon bearing zones were identified in the Massive Sand of Lower Goru Formation, which were currently under testing.
"Initial testing flowed 8.46 mmscfd gas along with condensate volume of 115 barrels per day at 64/64 inches choke size, thus confirming presence of commercial quantities of natural gas and condensate at Faiz X-1," the company said.
This discovery will translate into approximately 1,300 barrel per day in oil equivalent and foreign exchange saving of $78,000 per day or about $28.5 million per year, it added.
The well is being flowed at different choke sizes to measure the gas flow rates, following completion of which actual flow potential of the well will be determined.
In the same block, the PPL had declared a relatively bigger find of 2,100 barrels per day in oil equivalent of gas and condensate on October 24 this year, translating into $78 million annual savings.
In August this year, the company had also found new reserves of gas and condensate in Sharf X-1 of the same Block 2568-18 (Gambat South).
The cumulative gas production from all the four wells was expected 69 mmscfd, translating into approximately 7,400 barrels per day in oil equivalent, valued in foreign exchange at $828,000 per day.