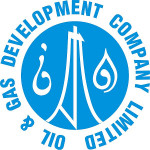 Pakistan's largest exploration and production enterprise, Oil & Gas Development Company (OGDC) has released its half yearly financial results for the period ended 31st December 2015. OGDC profit eroded by 28.5 per cent but the Board of Directors was generous enough in approving payment of second interim dividend of 12 percent, taking payment during first half to 27 percent .
OGDC has posted profit after tax of Rs34.206 billion (EPS: Rs7.95) during the period under review as compared to net profit of Rs47.828 billion (EPS: Rs11.12) for the corresponding period a year ago, down by 28.5 percent.
Net sales of OGDC plunged to Rs86.186 billion during July-December 2015 from Rs118.64 billion during the same period 2014, a decline of 27.35 percent.
OGDC has presence in the four provinces, largest portfolio of hydrocarbon reserves – 59 percent of oil and 36 percent of gas as at 30th June 2015.
OGDC's average daily production is 40,028 barrel oil, 1,116mmcf gas, 312tons LPG and 28 tons Sulphur. It contributed 28 percent to total gas and 48 percent to crude oil production