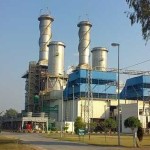 Pakistan's largest IPP by capacity, Kot addu Power Company Limited (KAPCO) is scheduled to announce its July-September 2015 quarter (1QFY16) financial results on 22nd October. According to the forecast of country's leading brokerage house, AKD Securities, KAPCO is expected to post profit after tax of Rs 2.46 billion (EPS: Rs2.8), up by marginal 2%YoY.
Projected earnings are reflective of: 1) uptick in indexation factors (US$ rose 2.5% during the quarter under review, 2) stable load and availability profile sufficient to meet CPP requirements (Load factor of 66% as opposed to 73% during corresponding period last year and 3) lower cost of borrowing. Recently released generation figures for 3MFY16 prove that a shift away from FO and HSD derived power to imported LNG is playing out, due to the greater us of gas. Additionally, a 6%YoY rise in overall units generated totaling 1.65GwH.
Use of imported LNG has significantly tilted both the total number of units produced (30.76 GwH, an increase of 5.7%YoY) and the overall power mix in favor of gas based generation (27% of power mix in 3MFY16 as compared 20% in 3MFY15). Moreover, Hydel based generation also grew its share in the mix to 42% from 38% the year before. Apart from the power mix, rise in units generated were a factor of 2.4GwH increase in gas based generation and 0.25GwH generated through additional renewable sources added to the grid.
Apart from earnings, headway is expected on the offloading of WAPDA's stake (40.25%) and accompanying terms may in: 1) affirmation by Privatization Commission that the transaction will be a strategic sale to a technical buyer, 2) additional 'sweeteners' delivered to the buyer include a renewal of the current PPA and majority control and 3) receipt of necessary approvals for the 660MW coal expansion project. Dampeners to the planned privatization are: 1) pending contingency of about Rs23 billion as of 30th June'15 regarding liquidated damages for 2009-14, period 2) aging machinery and equipment requiring major overhauls, with the latest to commence this year is expected to keep earnings in check.
Announcement of gas tariff by OGRA at Rs8.64/mmbtu remains favorable for the power generation companies, as units generated on the fuel cost Rs6.2/KwH, reflecting a 37% and 58% discount to cost of generation on FO and HSD respectively. This bodes well for KAPCO, as the multi fuel fired IPP saves funds on Variable O&M (gas being a cleaner fuel), having higher thermal efficiency (49% on gas) and having a lesser impact on its liquidity. Brokerage house hints towards further upside emanating as its planned privatization unfolds.