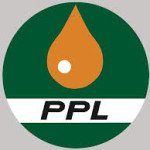 Pakistan Petroleum Limited (PPL) has announced its 1QFY15 financial results posting profit after tax of Rs13.69 billion (EPS: Rs6.94) as compared to net profit of Rs12.48 billion (EPS: Rs6.33) for 1QFY14, registering a growth of 10%YoY. Major factor responsible for 1QFY15 earnings growth remained 11%YoY increase in revenue.
This growth in revenue was underpinned by expected 35%YoY increase in production coming in from Tal block, which is likely to have boosted company's crude oil production up by 22% to 14,200 barrels per day (bpd) as compared to 11,600 bpd for 1QFY14.
Key result highlights include: 1) lower effective tax rate at 30.4% in 1QFY15 as compared to 33.7% during the same period FY14 and 2) operating margins shrinking to 59.9% for 1QFY15 due to 29%YoY increase in field expenditures.